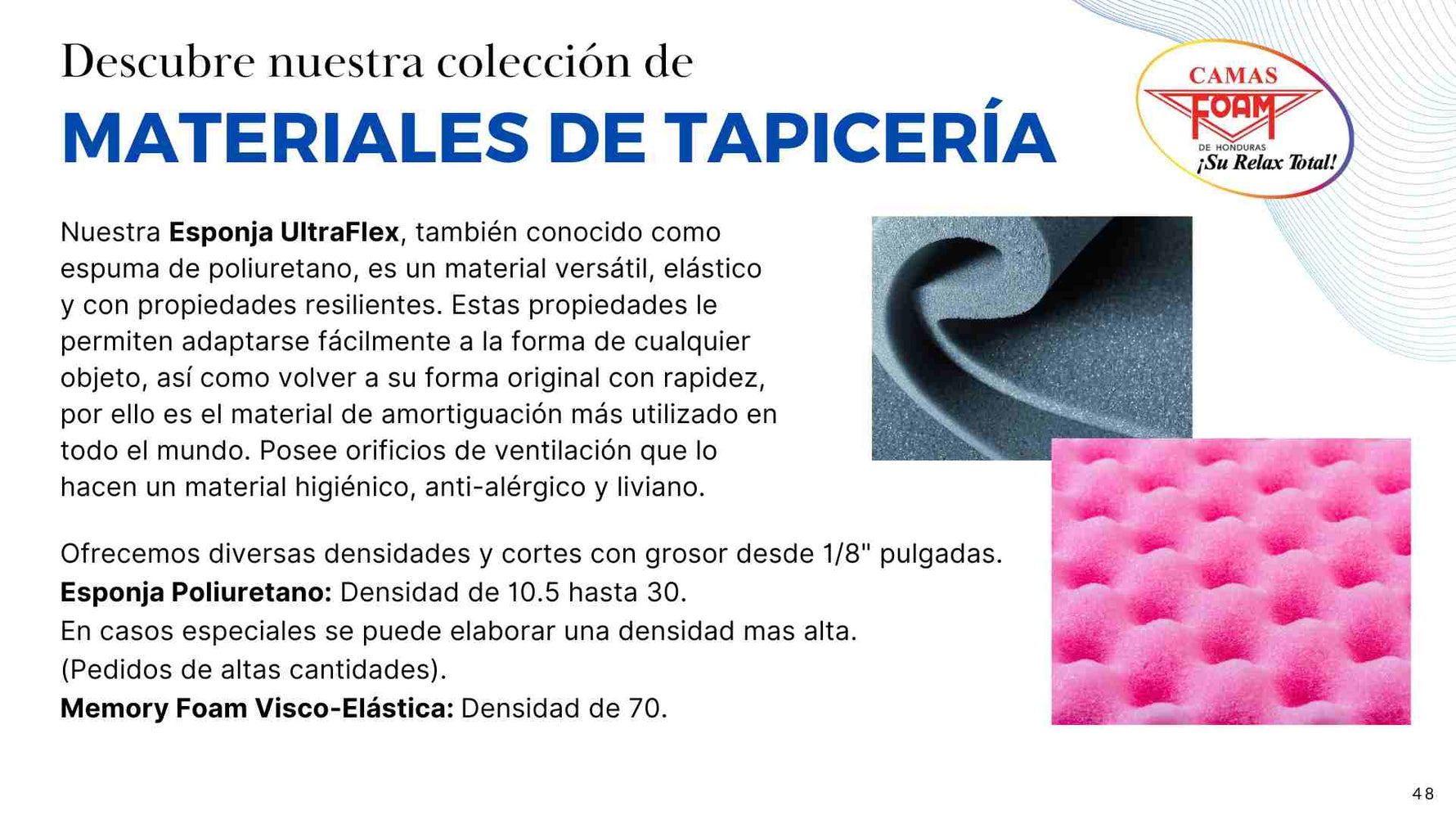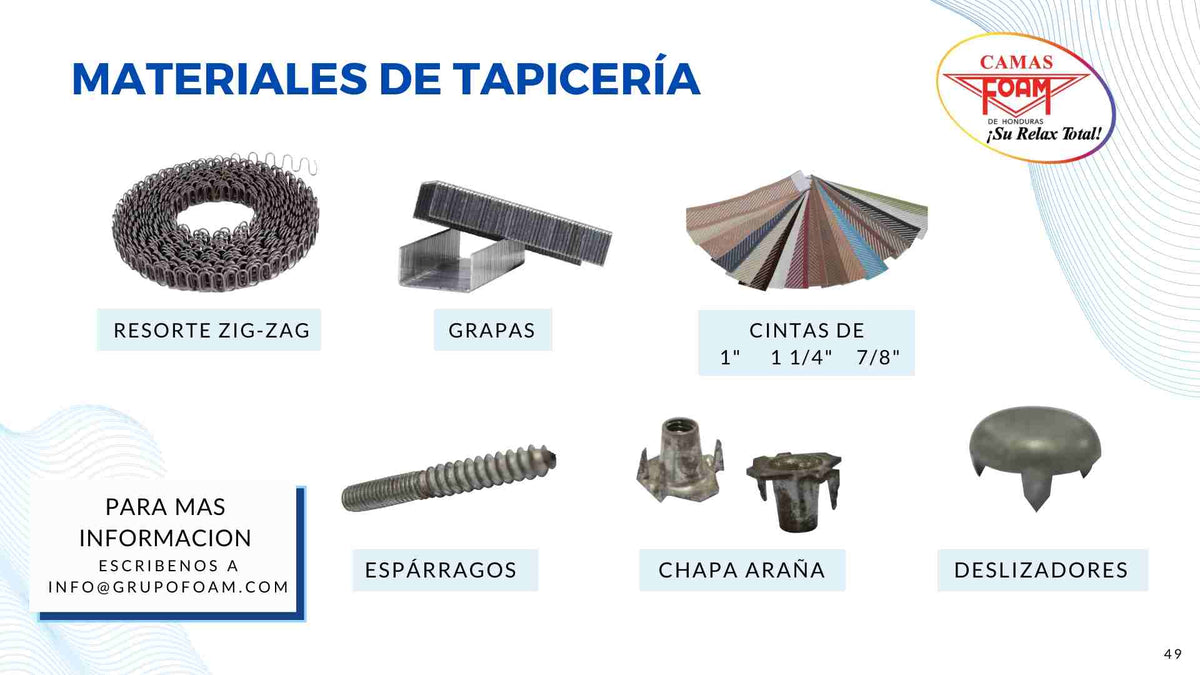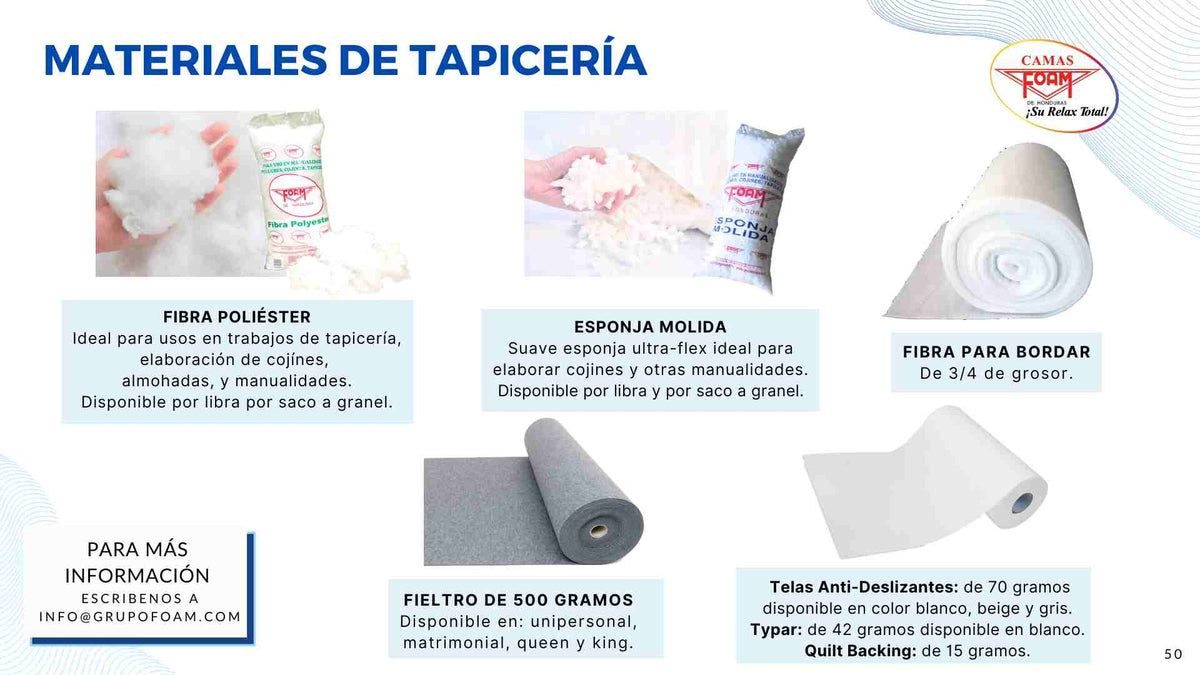 Upholstery Products
Nuestra Esponja UltraFlex, también conocido como espuma de poliuretano, es un material versátil, elástico y con propiedades resilientes. Estas propiedades le permiten adaptarse fácilmente a la forma de cualquier objeto, así como volver a su forma original con rapidez, por ello es el material de amortiguación más utilizado en todo el mundo. Posee orificios de ventilación que lo hacen un material higiénico, anti-alérgico y liviano.
Ofrecemos diversas densidades y cortes con grosor desde 1/8" pulgadas.
Esponja Poliuretano: Densidad de 10.5 hasta 30.
En casos especiales se puede elaborar una densidad mas alta.
(Pedidos de altas cantidades).
Memory Foam Visco-Elástica: Densidad de 70.
Fibra Poliéster
Ideal para usos en trabajos de tapicería, elaboración de cojínes,
almohadas, y manualidades.
Disponible por libra por saco a granel.nd with your customers. Describe a product, make announcements, or welcome customers to your store.
Esponja Molida
Suave esponja ultra-flex ideal para elaborar cojines y otras manualidades.
Disponible por libra y por saco a granel.
Para más información, escríbenos a info@grupofoam.com